AWARDS I HAVE WON


You are listening to "A Little Respect" by Erasure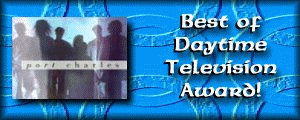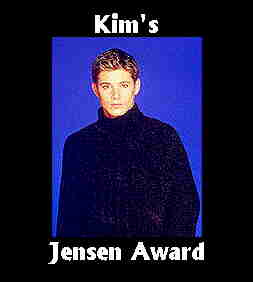 The following was just sent to me Feb.25, 1999. I'm so excited!!
Dear Christine:Due to the high standard of design and exceptional content your Jensen Ackles web site at: http://members.tripod.com/~ChristineF21/jensen.html has been voted a 3 star StarPages site by our visitors. This means that it has received over 300 votes and will appear at the top of the Jensen Ackles listings.



I would like to thank all those who voted for my page!! IT was becuase of all your support that I received this special award! Here is the e-mail I recieved with the award!
After careful consideration, I have decided to award your webpage a first place award in the best character website. Your webpage received an overwhelming amount of votes and I only feel it fair that you should win an award. Congratulations! Your website was voted as the best Days of our website, February 1999, in the following voting booth Days' The Best Character/Actor Website