This page has been visited
times.


The thrill of my life was dancing with Jensen!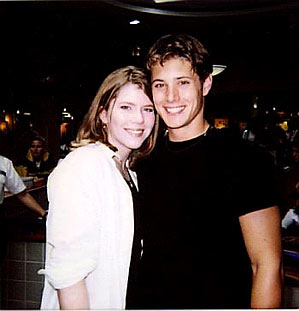 August 14, 1999 Another fabulous memory! It was great to say hello and chat with Jensen in Canada. I'm happy to say he's doing great, and looks fabulous as always! Look for more pics to be added from this trip!
Candid Camera!
Who wouldn't want to smile next to him? What a gorgeous guy!!


My friend Jen and I sing "Fly Away" to Jensen and Josh at NJ luncheon April 18, 1999.


My friend Zarine and I chat away with Jensen at the first lucheon in Garwood, NJ Feb 1998.



I meet Jensen and his girlfriend Lisa and Mr. and Mrs. Ackles with Beth in NYC in May 1999, just one day before the Emmy's! They are all such sweet people!